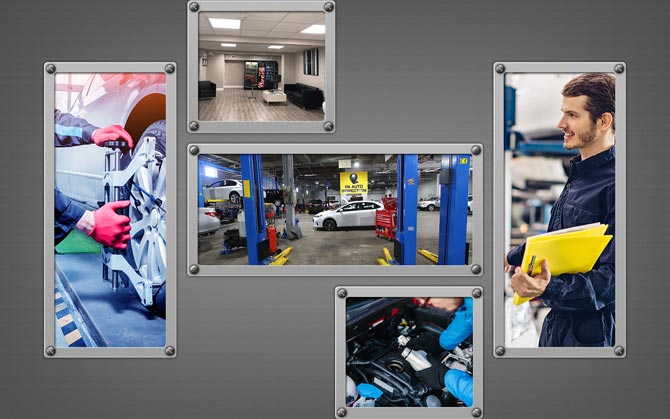 Founded in 2014, with a mission to provide superior and complete auto services to all vehicle owners in Philadelphia under one roof, we are PA Auto Inspection — your trusted auto repair and service partners. We are independently owned and locally operated.
At PA Auto Inspection, we are strongly committed to delivering excellent customer service experience from start to finish—beginning from the time you call us to schedule a service.
Our business values are part of our DNA, they are at the core of everything that we do and how we serve our customers. They are our pillars of strength and serve as the guiding principles in the way we work.
Serve clients with integrity and honesty;
Provide quality auto services, repair parts and maintenance routine;
Cater to customers courteously; and
Deliver excellence in service experience each and every time.
At PA Auto Inspection, we offer a full-suite of auto services including repairs, oil change, auto inspections and customized factory-scheduled maintenance plans for all types and sizes of vehicles in Philadelphia. Our areas of specialization include but are not limited to:
Standard maintenance service,
Engine service,
Tire service,
Heating and air conditioner repair,
Fleet service, and
Auto electrical service.
Simply put, if you have a need for any kind of auto service or repair, then we can help. All services are offered at affordable prices, with a commitment to deliver in a timely manner, at the highest standards and with excellence—making your service experience with us absolutely hassle-free.
At PA Auto Inspection, we work hard with passion to deliver to you, our customers, what we promise. We continue to invest our time and money in staying abreast with all industry advancements in terms of skills, technology, and developments because we believe that all this when combined helps deliver excellence to our customers.
Our team of technicians receives both in-house and on-going industry training to ensure that they are up to date with the new developments shaping the auto industry and latest technologies needed to service all vehicle makes and models, the right way.
Our goal is to ensure that your vehicle runs smoothly and at its best for a long-time, so you don't have to come back to us for repairs and services, except for your factory scheduled routine maintenance.