PA Auto Inspection
Is Open and Here to Serve
PA Auto Inspection – Continuing to Serve the Community & Offering Safer Customer Experiences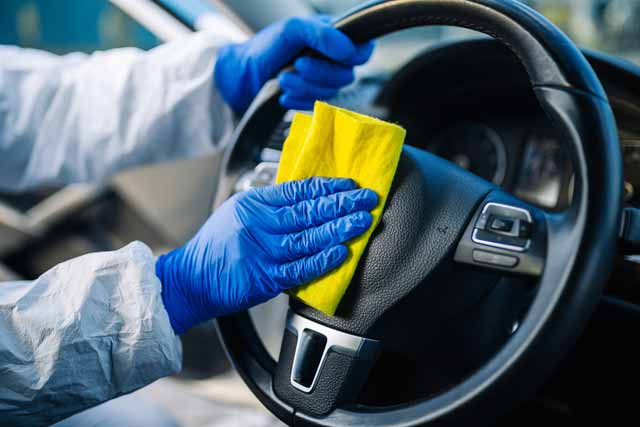 As the coronavirus pandemic (COVID-19) continues to develop, businesses including PA Auto Inspection have been learning and changing business models as per the need of the hour. For us, it concerns integrating policies that ensure the safety and health of our employees, customers, and the Philly community.
Making the necessary adjustments to how we serve the community, our Service department is committed to meet your automotive repair and parts needs. We continue to serve Philadelphia car owners while ensuring compliance with the recommendations and directives put forward by the CDC.
Whether you require a car part or a solution for a complicated mechanical issue, we aim to serve while safeguarding our employees, technicians and customers, and play our part in flattening the curve.
With that taken into consideration, PA Auto Inspection has undertaken the following precautions as a proactive response to the COVID-19 threat:
As suggested by the CDC, WHO and other regulatory bodies, our entire team has been advised to maintain the necessary 6-feet distance, and prevent physical contact (handshakes, hugs, etc.) with other employees and customers. Furthermore, our employees are also wearing the necessary protective gear (masks, gloves, etc.) and following protocols when working with you.
However, this doesn't mean that you won't be getting the same smile and warm PA Auto Inspection welcome.
All team members are advised and encouraged to wash their hands with soap and water or use hand sanitizer frequently throughout the day, especially if they have come in contact with someone or a dirty surface.
Our employees have also been advised to stay at home if they feel sick and seek medical advice from their physicians. Any employee that has recently traveled or has come in contact with someone who has traveled has been asked to self-quarantine and observe their symptoms for the recommended 14 days.
PA Auto Inspection has ramped up their sanitization and cleaning schedules to disinfect surfaces that employees or customers come in contact with. All cars that come through the PA Auto Inspection service center are also wiped down and disinfected before being handled.
As new guidelines, policies and instructions come forth, PA Auto Inspection will be adopting everything necessary to continue working and assisting the community with auto repair and parts needs.
Rest assured that it is our priority to maintain the safety of our team and our customers during this difficult time. These precautionary measures along with increased supervision and regulation are steps taken to continue serving our community with the same standards of service as before.
*Service Loaner Vehicles must be requested and reserved at time you schedule your appointment. (But not guaranteed.) Subject to warranty/insurance provider approval. Call us at (215) 259-7500 for more information.